Automotive
From driverless cars to advanced robots on the factory floor, AI is increasingly changing the way the automotive industry used to function. With the revolutionary capabilities of machine learning, artificial intelligence is at the forefront to shape the new future of value for the automotive industry. While the use of AI in autonomous cars has been widely recognised and appreciated, AI applications like– production, engineering, supply chain, customer experience, and mobility services are some of the other focus areas of the industry.
Though AI has been implemented in various industries, the kind of transformative impact it has had on the automotive industry is unparalleled. The rapid speed of AI implementation in the automotive industry ensures that in the next two decades, autonomous vehicles would become mainstream. Car manufacturers should understand that AI is the future and the real source of value. They must start investing in the development of the necessary AI and ML capabilities and work towards establishing an AI-ready culture.
Machine Learning Applications for the Automotive Industry
Autonomous Vehicles
Rapid development in the field of artificial intelligence and machine learning have made driverless vehicles possible. However, there is still time before the concept of autonomous vehicles becomes mainstream. Driving is a complex activity, for AI to power self-driving, it needs to process a vast amount of diverse data in a short time. To cultivate this capability in AI systems, they must be adequately trained on data for specific activities in driving.

Speech Recognition Systems
High-quality aptly annotated datasets help machine learning models use natural language processing to assist drivers from different linguistic backgrounds in various driving-related activities like checking of oil level, low battery and engine condition. These algorithms use audio speech analysis to process the audio of the driver and generate meaningful feedback regarding the emotional well being of the driver. This analysis can help in managing the stress of the driver while driving.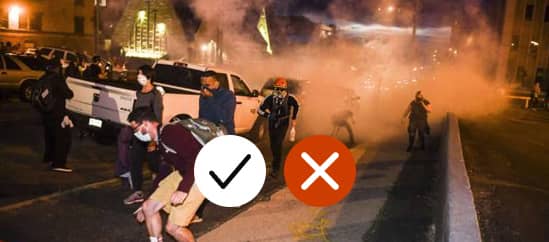 Cloud Technology
Car connectivity is one of the most widely used applications of cloud services in the automotive industry. Internet-connected cars can connect with other internet-enabled vehicles as well as with the network, which helps in enhancing the safety of the drivers and all the road users in general. AI systems also perform predictive maintenance; they detect problems before they start affecting the vehicle. AI's ability to monitor and process thousands of data points per second helps it spot even little deviation from the optimum operation of the vehicle.
How services offered by SunTec.AI Help You?
Data Annotation
Our experience, expertise and technological edge make us an ideal partner for all of your data annotation requirements. Our customised workflows ensure that we tag data as per your model's specifications and needs.

Audio Speech Analysis
Highly skilled data annotators and a vast pool of data contributors belonging to different linguistic and cultural backgrounds combine to produce world-class audio analysis from diverse audio sources.

Image and video tagging
SunTec.AI data annotation services provide a high-quality annotation of all data types including image, video and text datasets. Our data train your algorithm with thousands of accurately tagged datasets at affordable prices.

Why Choose SunTec.AI?
Any advancement in artificial intelligence (AI) has to be borne by high-quality training data. SunTec.AI's experience of over two decades and expertise in different areas of data processing, from data collection, annotation to data classification, analysis and evaluation allows us to produce training datasets which will give a lead in the market to your model. Our customised workflows are designed for keeping your project in mind. In two decades, we have acquired the experience to handle versatile projects and data types. We have the confidence and expertise to cater to any kind of project in the shortest possible time.
Verticals
We understand that the level of detail applied during data annotation directly impacts the overall accuracy and quality of the resultant AI algorithm's predictions.
Let's Upgrade Your Training Data!
We can start on a small batch of images or videos for free.
No hassle and no commitment

Free Sample
WhatsApp us