Sentiment Analysis Services
Organisations have often found it tricky to accurately figure out what emotions their customers go through when they come in contact with their brand, use their products or experience their services. Now, with multiple online customer interaction platforms, understanding customers' sentiments has become difficult as well. Sentiment Analysis is also known as opinion mining or emotion AI. It allows you to determine whether the customer's mood is positive, negative or neutral by analysing their comments or responses on social media platforms, user feedback channels, customer support, chatbots and user reviews platforms. Accurate sentiment analysis generates extremely valuable insights for both businesses and advertisers. These insights or feedback help them formulate better business strategies and take informed business decisions. AI-based sentiment analysing models often find it difficult to ascertain the nuances of human language. Such analysers first need to be trained on high-quality annotated data to accurately analyse sentiments. With a team of highly skilled data annotators and access to a large crowd of data contributors, SunTec.AI is well-positioned to provide quality training data for sentiment analysis services to its clients.
What SunTec.AI Can Do for You?
Various sentiment analysis services offered by SunTec.AI, help you to better understand what customers think about your brand, products and services. Our services provide you with reliable insights about your brand image and perception.
Text Analysis
Sentiment analysts at SunTec.AI use techniques which are both linguistically and statistically sound to understand and analyse customer responses like- comments, likes, dislikes and various other sentiments expressed in textual form. Our experts extract meaningful insights from both unstructured information stored in internal repositories and external online platforms.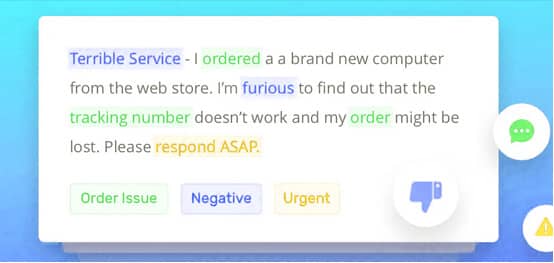 Opinion Mining
Our experts thoroughly study the opinions of your customers to ascertain the drivers behind their views and feelings. Our analysis helps your marketing team understand why customers have a certain perception about your brand or why the customers feel the way they do. Our both qualitative and quantitative assessment of your customers' opinions helps you to better strategise for your future advertising campaigns and thus improve your profitability.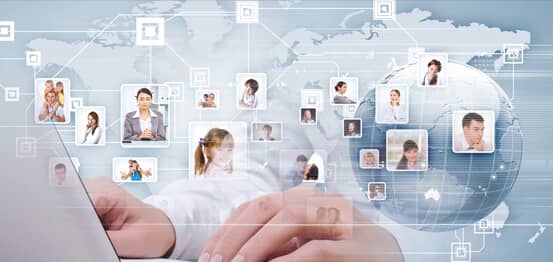 Social Sentiment
Experts at SunTec.AI use techniques driven by natural language processing (NLP) and customized algorithms to generate insights which assist you to better grasp your customers' attitudes towards your services, products, ad-campaigns and brand. We also do market sentiment analysis to provide you with vital information regarding what is driving customers towards a particular brand, what is working for your competitors or what are they doing to target the common consumers. We use advanced sentiment analysis tools to generate implementable insights. These insights will help you to devise campaigns and strategies which will effectively boost your brand image and perception.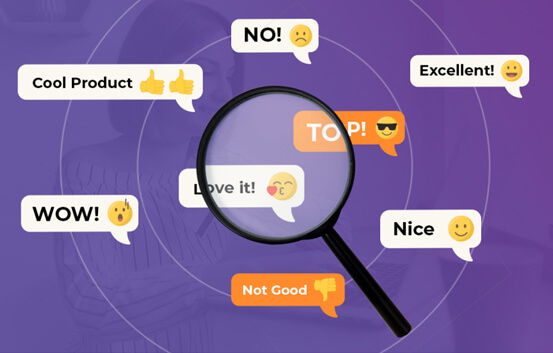 Social Listening
Experts at SunTec.AI are acutely alert to any social media mentions about your business or company. We analyse each mention and comment posted in any of your platforms like forums, social media pages, e-mails, blogs etc. Along with the analyses we also ascertain the impact user sentiments cause to your brand image. To provide you genuine and actionable insights we filter out false and inspired consumer reactions by identifying the trend and analysing the context & history of user activity.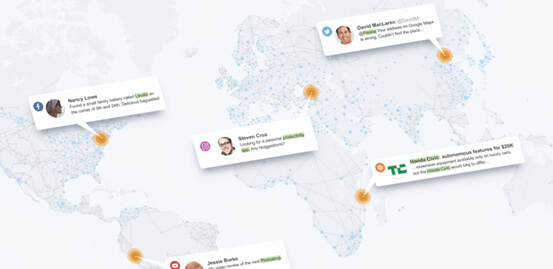 Training data for machine learning
Based on machine learning, automatic sentiment analysers need to be trained on human-generated and annotated training data. SunTec.AI has access to vast and dedicated contributors who can provide you with diverse sentiment analysis data to train your machine learning models. Our highly experienced and skilled data annotators annotate the sentiment analysis data to make it understandable for the machine.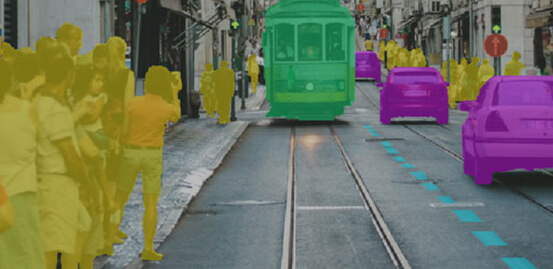 Advantages of Outsourcing Sentiment Analysis Services to SunTec.AI
Sentiment analysts at SunTec.AI are adept at identifying and extracting out subjective information from reviews of your products and services. Our analysts do sentiment analysis of customers' reviews which can be in various forms like text, images, emoji, visuals etc. Each user activity on your various platforms is carefully examined and evaluated according to the specifications provided by you.
SunTec.AI offers you:
20+ years of experience
Vast pool of contributors
Experienced and skilled analysts
Superior quality sentiment analysis
Scalable throughput
Flexible pricing
Short turnaround time
99%+ accurate analysis
ISO 9001:2015 certified for Quality Management
ISO 27001:2013 certified for Information Security Management
24*7 customer support
Discuss Your Project With Us
To find out how people feel about your product and services and what is that your competitor is doing right and you don't, contact us at info@suntec.ai.
Verticals
We understand that the level of detail applied during data annotation directly impacts the overall accuracy and quality of the resultant AI algorithm's predictions.
Let's Upgrade Your Training Data!
We can start on a small batch of images or videos for free.
No hassle and no commitment

Free Sample
WhatsApp us