Text Summarization Services
Considering the amount of information available on the internet in today's world, it has become even more important to devise a technique to extract relevant information quickly and efficiently. Text summarization is one such technique which is used to generate a concise and accurate summary of large textual documents without compromising on the meaning or essence of the document. However, it is an arduous and time-consuming task for humans to manually produce a relevant summary of large documents. Automatic text summarization online based on machine learning algorithms has solved this problem. It quickly transforms lengthy documents into precise versions. But to ensure that machine learning algorithms produce relevant, accurate and crisp summaries they must be trained on high-quality, properly annotated summary training datasets. Comprehensive training of algorithms enables them to comprehend documents and identify the important sections that convey important facts.
Text Summarizations Services Offered by SunTec.AI
Depending upon your project requirement and specifications, you can choose one of our text summarization services. Our services are custom-designed to generate appropriate and accurate training data for your machine learning algorithm.
Handwritten Text Data Collection
Collection of quality handwritten data to train machine learning and deep learning models is very difficult. SunTec.AI provides multilingual handwritten data collection services for pattern recognition, computer vision, and other machine learning solutions. Highly skilled experts at SunTec.AI ensure that our handwritten text datasets are exactly as per your specifications. Our handwritten data collection services cover wide demographics and cultures.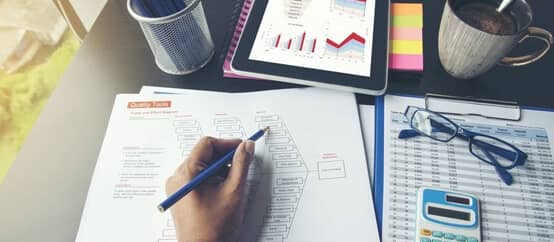 Data Cleansing
The machine learning algorithm for automatic text summarization is as good as the datasets used for training of the algorithm. Using garbage training data means a substandard algorithm. To generate high-quality, world-class training data, SunTec.AI offers data cleansing also known as data scrubbing services. In our data cleansing services, we fix or remove incorrect, duplicate, corrupted, and incomplete data within a dataset.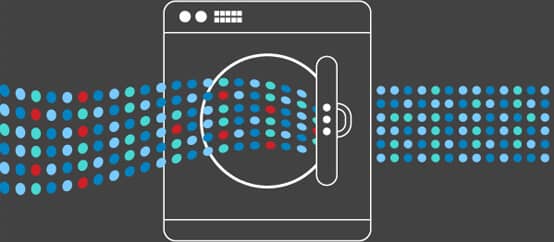 Extractive Text Summarization
In this method, important parts like sentences, key phrases from the original document are selected and are combined into a shorter form. In extractive summarization, weights are assigned to different sections of the document. Then they are ranked according to their relevance and similarity with one another, in the end, the highly ranked sections or parts are sequenced into a coherent summary. SunTec.AI's experienced experts, linguists and a carefully screened pool of contributors work in synchronisation to generate accurate and coherent summaries of any type of document. Our summaries based on extractive summarization technique provide you invaluable insights from your data which ultimately help in improving your machine algorithms. SunTec.AI's services cover various methods of extractive text summarization. Depending upon your project and specifications we use one of Term Frequency-Inverse Document Frequency (TF-IDF), Cluster-based, Graph-theoretic approach, Machine Learning approach, Text summarization with neural networks and Automatic text summarization based on fuzzy logic methods.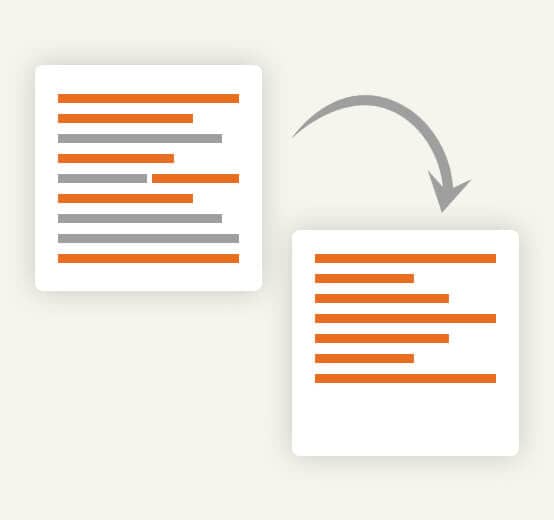 Abstractive Text Summarization
In abstractive summarization, the idea is to understand or gather the meaning and main concepts in a document and then express them clearly in different words and sentences. Our vast experience and a team of linguistic experts from different demographics allow us to produce abstractive summaries. New phrases and sentences produced by our experts as replacements also assist in eliminating any grammatical inaccuracies in the original text. Irrespective of your use case, SunTec.AI has the necessary resources in technology, skill and manpower to generate the most suitable abstract summary in short turnaround time.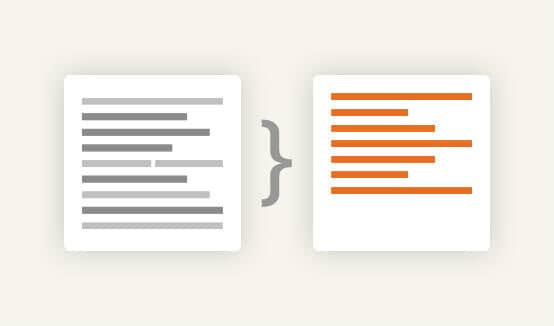 Multi-Document Summarization
SunTec.AI's streamlined approach, smooth workflows and explicitly defined functions create the necessary ecosystem which allows it to produce a single coherent summary of multiple documents. With a carefully vetted team of data contributors, experienced project managers and latest technology, we are rightly placed to generate custom training datasets for your any type of document summarization models.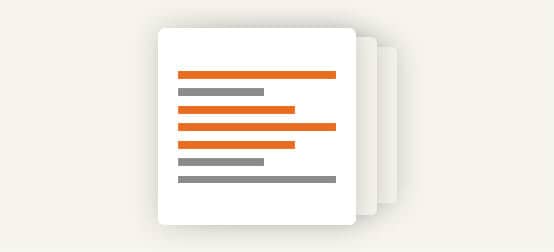 Why Choose Us?
With over two decades of experience, SunTec.AI has delivered quality text summarization services across a wide range of languages to a global clientele.
ISO 9001:2015 Certified
For Data Quality

ISO 27001:2013 Certified
For Information Security

20 years of
expertise

Cost-effective
Pricing

Scalable
Service

Quality
Assurance
SunTec.AI offers you:
Two decades of experience
Large pool of data contributors
Highly skilled team of experts
Experienced project managers
Multilingual services
Customised text summarization solutions online
Cost-effective pricing
Round-the-clock assistance
Short turnaround time
ISO 9001:2015 certified for Quality Management
ISO 27001:2013 certified for Information Security Management
Discuss Your Project With Us
To discuss your text summarization services requirements with us, reach out to us at info@suntec.ai.
Verticals
We understand that the level of detail applied during data annotation directly impacts the overall accuracy and quality of the resultant AI algorithm's predictions.
Let's Upgrade Your Training Data!
We can start on a small batch of images or videos for free.
No hassle and no commitment

Free Sample
WhatsApp us