Accelerate AI/ML Projects With High-Quality Data Annotation Solutions.
Fast scaling with best-in-class data processes, intuitive interfaces, and process managing techniques.

Reduced burden of managing an in-house team.

Certified SMEs employed from technology, healthcare, retail, robotics, automotive, and finance domains.

Safe handling of sensitive and highly regulated data.
With subject matter experts and performance-oriented approaches, SunTec.AI enables businesses from any domain to reach their full potential.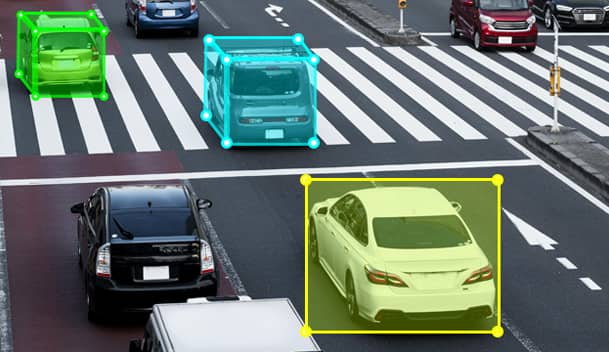 Our Mission

We want to aid enterprises across diverse industry verticals in their AI/ML endeavors with the right foundation of data and consistent support.

Our Vision

We hope to back businesses exploring the power of artificial intelligence (AI) and machine learning (ML) through affordable and exceptional support.
What Makes SunTec.AI Different?
Subject Matter Experts

We have a team of experienced professionals from various data domains to ensure nearly 99% out-turn accuracy.

Quick & Easy Scalability

Our extensive experience in data annotation services enables us to accommodate high volume while ensuring utmost precision and quality.

Advanced Infrastructure

Our talented resource pool helps prepare training data for AI/ML models, saving precious time, effort & human resources.

High-Quality Datasets

Our data labeling services and technical expertise ensure accessible datasets produced in large volumes for efficient AI/ML training.

Competitive Market Advantage

Our team of data annotation experts builds training datasets with ample information, ensuring best-in-class AI/ML training.

Best-In-Class Pricing Structure

Get the most competitive prices in the industry with varying, requirement-based pricing models to suit your budget.

Assured Data Security

As an ISO/IEC 27001:2013 certified company, we ensure data formatting as per international security standards.

365*24*7 Assistance

Our data annotation/labeling professionals operate in shifts to offer timely delivery of data, services, & solutions.
SunTec.AI - Core Pillars
People
Highly Skilled, Dedicated, & Trained Professionals
Subject Matter Experts
Dedicated Project Managers
Process
Assured Process Compliance
End-to-end AI Data Solutions
A Proven Workflow With Timely Process Execution
Objective Quality Metrics-based Data Verification
A Proven Workflow With Timely Process Execution
Continual Improvement & Development Curve
Services
Up-to-Date Data Solutions For Diverse Domains
Let's Upgrade Your Training Data!
We can start on a small batch of images or videos for free.
No hassle and no commitment

Free Sample
WhatsApp us