AI Training Data Services
Technological advancements like artificial intelligence (AI) and machine learning (ML) have completely changed human life today. The effects of AI & ML are ubiquitous in the form of smart devices which closely mimic human intelligence, actions and methods. The extent of usefulness and effectiveness of an AI model largely depends on the quality of the training data that you are using. For AI solutions to be successful they need to be trained on quality data sets.
So, what is AI training data?
AI training data is that data which businesses use to train their artificial intelligence models. This data acts as a teacher which subjects the AI models to various situations and scenarios and prepares it beforehand for actual working conditions. The training data helps the models imbibe features like learning, course correction which are unique to humans. Irrespective of how efficient an AI algorithm or model is, if it is trained on substandard or poor quality data then it will fail to give desired results. So, the success of artificial intelligence or machine learning models relies heavily on the quality of training data sets. Knowing this fact the professionals and data experts at SunTec.AI are committed to providing world-class and reliable training data sets to its clients.
Why choose SunTec.AI for your AI training data needs?
With 20+ years of experience in the IT field and providing quality and reliable services to the industries and business across various domains, SunTec.AI has become a trusted brand for its clients. We at SunTec.AI believe that AI models which need limited human interference must be trained on the best quality training data. Data experts at SunTec.AI, with their years of experience, specialise in developing training data sets which help in training such AI models.
ISO 9001:2015 Certified
For Data Quality

ISO 27001:2013 Certified
For Information Security

20 years of
expertise

Cost-effective
Pricing

Scalable
Service

Quality
Assurance
SunTec.AI specialises in providing reliable and high quality ai training data sets collection. The training data services offered by SunTec.AI stand apart due to:
20+ years of experience.
Highly qualified team of experts.
Large number of data contributors.
Efficient management of contributors.
Training data in multiple languages.
Customizable training data solutions.
Round the clock support.
ISO 9001:2015 certified for data quality.
Various Types Training Data Services Offered By SunTec.AI
Audio Training Data Sets
Audio data sets in various languages for audio-based AI models like speech recognition bots. SunTec.AI provides data sets of great quality and quantity from a large pool of contributors.

Video Training Data Sets
Teach and optimize your video-based algorithms to take video inputs, locate objects and take decisions using our high quality and diverse training data videos. At SunTec.AI, The data sets are customised to meet the specialised demands of various verticals.

Text Training Data Sets
To train text recognition based AI/ML models, we provide a vast array of both handwritten and digital data sets across various languages.

Image Training Data Sets
Train your image recognition based AI models with image training data sets which are specifically customised to meet your requirements. Our authentic and highly diverse training data sets cater to a wide variety of images ranging from human faces with various expressions, people and animals engaged in various activities to plants, nature, objects etc. This variety of datasets ensure optimal training for image-based AI models for their seamless performance.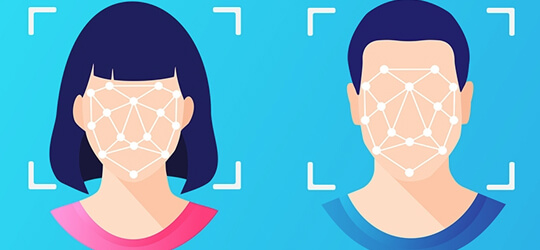 Discuss Your Project With Us
With a highly experienced team of experts, global standard work processes and an impeccable track record, SunTec.AI is well equipped to help you leverage more out of your AI models through our customised training data sets. Don't delay your success, reach out to us at info@suntec.ai.
Verticals
We understand that the level of detail applied during data annotation directly impacts the overall accuracy and quality of the resultant AI algorithm's predictions.
Let's Upgrade Your Training Data!
We can start on a small batch of images or videos for free.
No hassle and no commitment

Free Sample
WhatsApp us