Trusted By World's Best Brands
Providing AI data labeling services to leading technology companies.
Image Annotation Services & Solutions
In this era of machine learning (ML) and artificial intelligence (AI), AI-powered applications like ASR (automatic speech recognition), augmented reality and neural machine translation have effectively changed lives and how businesses operate around the world.
Similarly, facial recognition, unmanned drones, self-driven vehicles are other revolutionary advancements. These technologies rely on computer vision. However, without image annotation, computer vision technology is impossible. Image annotation is the foundation of computer vision and other technologies based on it.
If you are looking for high-quality image annotation services for a machine learning model or image labeling project, SunTec.AI can be your perfect outsourcing partner. When you outsource image annotation services to us, our qualified data annotators use advanced tools to create a high-quality dataset that can be used to train your ML models and achieve the desired accuracy and outcomes.
What is Image Annotation?
One of the most important components of computer vision is Image annotation. Computer vision essentially means giving eyes to machines so that they can closely match human actions. For creating an efficient, smart computer vision system, it must be trained on quality training data. Development of this training data needs human intervention.
Annotation literally means assigning metadata or label to a given data like image, audio, video etc. The process of annotation is carried out by annotators who are machine learning experts or computer vision scientists. So, image annotation is a human-powered act to label or annotate an image. Organisations engaged in developing AI and ML-based projects if undertaking the annotation task as well, it'll require separate infrastructure, extra investments. Setting up in-house annotation services will also increase overall project time and may also cause a shift in focus from the core business. So, it is both advisable and profitable to outsource your image annotation requirements to an image annotation company which offers reliable and high-quality annotation services.
Outsource Image Recognition Services
Image recognition for computer vision technology refers to the task of identifying objects and other attributes within an image. This helps in training machines for categorizing and labeling objects to distinguish humans, objects, and other variations in the images.
At SunTec.AI, we provide end-to-end image recognition services for your computer vision projects. Our team of AI experts and image annotators have rich experience and knowledge in working on complex computer vision projects and building accurate & user-friendly AI solutions for diverse needs.
Our Image Annotation Services Include:
2D Bounding Box Annotation
2D Bounding box annotation is the most basic of all the image annotation techniques. 2D bounding box image annotation is used for training computer vision models on how to locate persons on images, individual objects, vehicles on roads. Our annotators draw bounding boxes over objects of interest in the images for your computer vision model. They ensure that there are no loose ends. Though the task seems simple, it requires meticulous efforts to maintain the consistency. SunTec.AI offers 2D bounding box annotation services for various industries like robotics, self-driven vehicles, unmanned flying machines like drones, e-commerce & retail, agrotech and healthcare.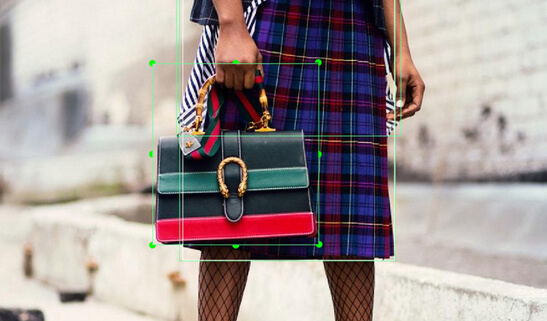 3D Bounding Boxes/ Cuboids Annotation
3D bounding box annotation is also known as cuboids annotation. The only difference between the 2D and 3D bounding box image annotation techniques is that the cuboid annotation technique accounts for an additional dimension of depth/height other than length and breadth. Like 2D bounding box annotations, in cuboid annotation too, annotators draw boxes around the target objects by placing anchor points at the object's edges. SunTec.AI offers 3D bounding box annotation services with an unrivaled level of accuracy to acquire a 3D perception of the objects of interest. Use our cuboid annotation services to develop computer vision solutions for augmented reality, autonomous vehicles, robotics and recognition of 3D objects in both indoor and outdoor environments.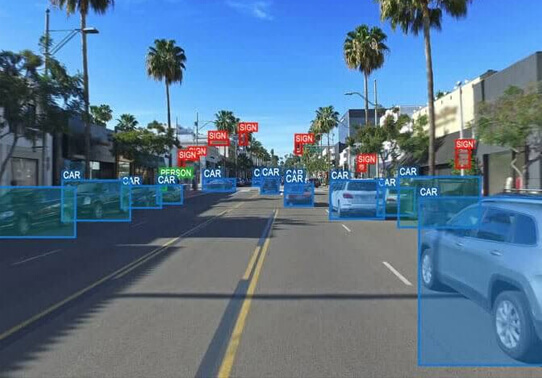 Online Image Annotation using Polygons
2D and 3D bounding box image annotation techniques have a limitation, they cannot effectively annotate objects of irregular shape. So to make irregular or asymmetrical objects in images or videos recognizable for computer vision polygon annotation services are used. In this technique our annotator plot points on each vertex of the target object so that all of the object's exact edges are annotated, irrespective of the shape of the object. Polygon annotation services are used in the annotation of road sign boards, human postures in sports or during exercise, logos, animals etc.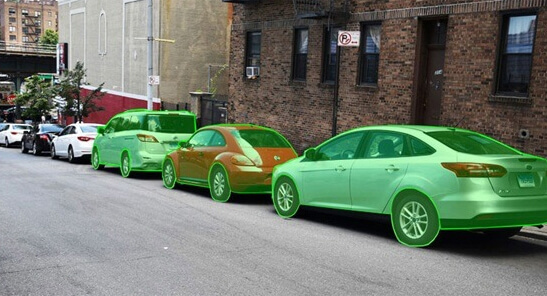 Semantic Segmentation
2D-3D Bounding boxes and polygons annotation services annotate individual objects in an image. However, to annotate each pixel in a given image, semantic segmentation annotation is used. Using semantic segmentation, pixel-wise annotation of objects in an image is possible. This helps in computer vision to localize the images with fine prediction. Semantic segmentation visualizes multiple objects of the same class as a single entity. Unlike previous annotation techniques, in semantic segmentation, annotators divide a given image into a list of segment labels. For example- in semantic segmentation of traffic images for autonomous vehicles, annotators will segment the image by vehicles, bicycles, pedestrians, obstacles, signboards, roads etc. Also, a unique colour code is assigned to each segment.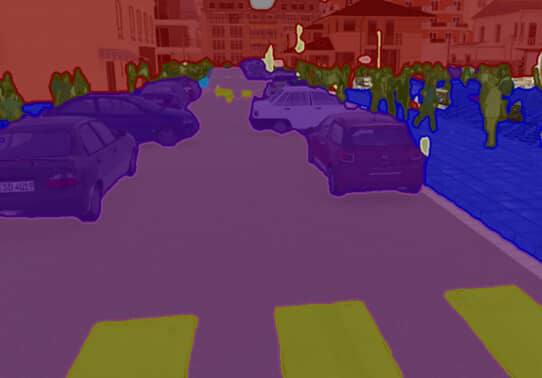 Image Classification
Identifying an entire image with just one label is known as image classification. The image classification workflow practised at SunTec.AI ensures accuracy by eliminating human error and annotator bias. Our classification services classify your images into the requested categories and our experts assess the quality of the process before delivering the final product. Labelling different types of animals is one example of image classification. In such a project the annotators' task would be to classify the images of different animals based on their species.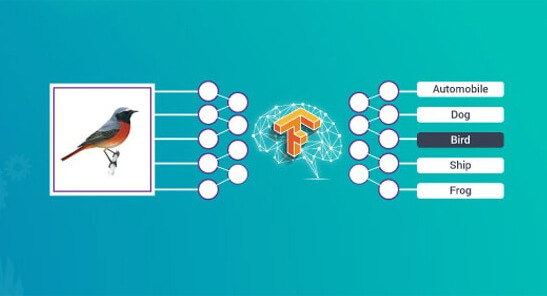 Lines and Splines Annotation
Annotation and Labelling of straight or curved lines on images come under the lines & splines annotation services. Line annotation services are generally used to annotate lanes for lane detection by autonomous vehicles like self-driven cars. Similarly, annotators can also be tasked with annotating sidewalks, power lines, road edges, and other boundary indicators. SunTec.AI line and spline annotation services cover a wide range of industries- from autonomous vehicles and drones to robotics in warehouses and more.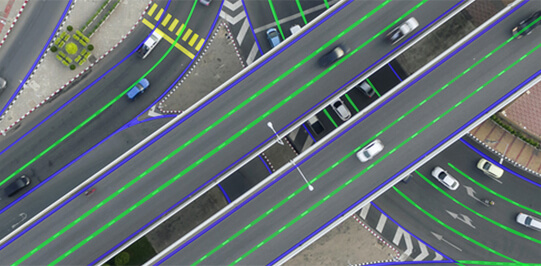 Landmark Annotation
In landmark annotation services, key points at specified locations are labelled to identify the gesture or facial movements/expressions. Image landmark annotation technique can also be used to predict movement or poses of sportspersons/athletes. SunTec.AI offers landmark point annotation services to identify facial features and expressions, human emotions and different poses or various other types of objects of interest.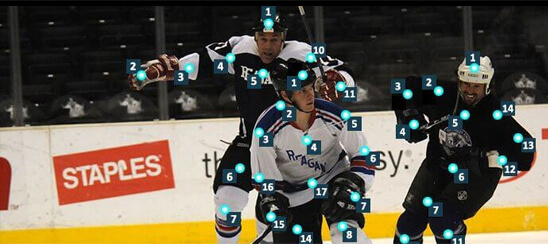 Our Image Annotation Process
Our image annotation services typically involve the following tasks:
Step 1

Analyzing Requirements

We first begin by carefully understanding and examining the client's annotation requirements and project on receiving a service query.

Step 2

Preparing Image Dataset

As an initial step in the data annotation process, our annotation experts prepare an image dataset.

Step 3

Specifying Objects

After preparing datasets, we specify different object classes for images that need to be annotated.

Step 4

Assign Image Labels

Our professionals assign labels to images using different image annotation techniques- bounding boxes, semantic segmentation, lines & splines, etc.

Step 5

Exporting Images

Once image labeling is done, we export the images in the right format that's ideal for training datasets.

Step 6

Accuracy & Quality Checking

The received visual data goes through several quality checks to ensure high accuracy in the labeling.

Step 7

Delivering Project

After thoroughly checking the data, our team delivers the final output to clients.
Why Trust SunTec.AI for Its Image Annotation Services?
SunTec.AI has provided world-class image annotation services to various industries like real estate, automobile, robotics, healthcare etc for the past two decades. Our image annotation services for AI model training cover all types, formats and sizes of images. We employ standard methods, techniques and best tools for image annotation. SunTec.AI image annotation platform and experts with their years of experience ensure your image annotation projects across all domains are implemented efficiently.
High-Quality
Training Data

Affordable
Team Scaling

20 Years of
Expertise

Cost-effective
Pricing

Scalable
Service

Quality
Assurance
Outsourcing your image annotation requirements to SunTec.AI guarantees you 100% satisfaction with our commitment to effective solutions. Our inhouse team of specialist annotators and highly experienced experts will customise the annotation solutions as per your requirements. Our team is committed to delivering satisfying results as we use wide options for annotations like bounding boxes and other methods depending upon the usability object types and project requirement.
SunTec.AI bottom line is providing the best image annotation services at affordable pricing. With SunTec.AI you get:
20+ years of vital experience.
High-quality image data.
Expert annotators.
Highly experienced in house team, delivering projects in short turnaround time.
Wide range of annotation services
Customised services as per your requirements.
ISO 9001:2015 Certified For Data Quality
ISO 27001:2013 Certified For Information Security
Scalable service
Quality Assurance
Cost-effective pricing
Discuss Your Project With Us
Looking for a trusted outsourcing image annotation company for your image annotation needs? Reach out to us at info@suntec.ai for our dedicated and professional services offered at competitive prices.
Image Annotation Services - FAQs
1. What is image annotation?

Image annotation is the process of adding labels to images. It requires both manual and computerized effort and the process can range from annotating one label or multiple labels across the entire image/part of image.
2. What does image annotation involve?

Image annotation services require manual effort. It is different from label training, where the computer vision algorithm learns to identify objects, instead of labeling them. The software makes it easy to annotate images without having to spend hours learning how to pick the object's shape and size.
3. How does image annotation services work?

The process involves the correct labeling of an image that involves the correct mix of computer-assisted technology with human involvement. It holds prime importance in creating computer vision models for major tasks dealing with images.
4. What are the types of image annotation?

The types of image annotation can be many but currently, the most recommended ones are bounding boxes, polygons, line or spines, 3D cuboids, and semantic segmentation.
5. How SunTec.AI can help you?

At SunTec.AI, we have the resources and expertise to develop your image annotation software for you or simply help you with image annotation outsourcing. Connect with us today to get the best image annotation services at info@suntec.ai.
See What Our Clients Have to Say...
The team at SunTec.AI provided us with comprehensive solutions for parking detection strengthening, guidance improvement, and smooth communication. This helped us maximize our ROI and streamline the parking experience via real-time images.

The team installed advanced GPS location mapping of Google Maps and Geo-Mapping software to manage sensors located in different time zones using a 24/7 working model. This helped us deliver a smooth, stress-free parking experience to drivers, reduce traffic and emissions, and ultimately increase our revenue.

- Marco, Head of Service Management,
Cleverciti

With SunTec.AI's highly skilled annotation team, we were able to deliver exceptional solutions to one of our clients by efficiently labelling 10,000+ car images, identified dents and further added classification to each dent. The experts took care of all the requirements, and delivered us the project within a quick turnaround time. Thanks team!

- Devesh, Co-founder,
Cvision.ai
BLOGS / NEWS
Latest at SunTec.AI
Verticals
We understand that the level of detail applied during data annotation directly impacts the overall accuracy and quality of the resultant AI algorithm's predictions.
Let's Upgrade Your Training Data!
We can start on a small batch of images or videos for free.
No hassle and no commitment

Free Sample
WhatsApp us