Content Moderation Services
Popular, successful and trusted brands across industries have one thing in common and that's a thriving online community. Coupled with the boom in social media and other digital platforms, brands have come closer to their consumers than ever before. This boom has let both the consumers and companies churn out and flood the internet with petabytes of content. User-Generated Content (UGC) improves brand-consumer relationships. Also, many consumers trust online reviews given by other consumers more than the marketing tactics of brands.
UGC drives customers to your site, improves your brand name, helps your website in terms of rankings in search results, gives you significant insights about consumer preferences and behaviour and more importantly leads to an increase in sales and revenue. But with great benefits come greater threats. As it is said, "A good online reputation, built after years of hard work can be dismantled by a few negative words or comments". Generally, UGC is beneficial but sometimes content posted by some users may not be what the company would like to be associated with. Inappropriate, offensive, harmful or hostile activity hosted on a company's platforms like forums, blogs, chats and social media can seriously tarnish its reputation. Content moderation has become ever so important to ensure that only relevant and appropriate user-generated content is posted on your platforms and thus safeguard your audience from anything objectionable.
Why is Content Moderation necessary?
With the bridging communication gap between the businesses and customers, content moderation has become critical for smooth functioning of the online business strategy. Businesses need an efficient content moderation system and highly skilled content moderators to ensure that UGC is adherent to their online safety policies and guidelines.
Today customers can access the online platforms of a company anytime and considering the large-volume and unpredictability of the UGC generated, it's wise to outsource content moderation to a reputed firm which combines technology and human intelligence to offer real-time content moderation services. Availing such service also allows businesses to focus on maintaining the quality of their products and satisfy visitors who truly value the services offered by them.
Content Moderation Services Offered by SunTec.AI
In today's fierce online marketplace, relevant and engaging online content can significantly boost your reputation and help you stand out. Understanding that the UGC can be both beneficial and banal, we believe that our carefully designed, multilingual content moderation solutions are fully capable to protect not only your brand's image but also your customers from nasty online experiences. SunTec.AI offers content moderation services across industries ranging from social networking sites, educational forums, news platforms, blogs to e-commerce websites, dating sites and gaming portals.
We moderate a variety of content to keep your platforms safe and secure. Various content moderation services offered by SunTec.AI are:
Text/Comment Moderation Services
Our multilingual services filter any content which encourages profanity, hate, bigotry or content which puts your brand image in jeopardy. Our moderators immediately flag such texts or comments which do not pass your safety guidelines and thus are deemed inappropriate. We also respect the privacy of your users and continuously check for personally identifiable information (PII).

Image Moderation Services
SunTec.AI real time content moderation services blend human skills and advanced content moderation tools to monitor each image posted on your platforms. We ensure that each image posted on your platforms adheres to the policies and guidelines of your company. Our moderators scan images for any offensive, inappropriate, adult or irrelevant content. Optical Character Recognition (OCR) is used to check text in the images.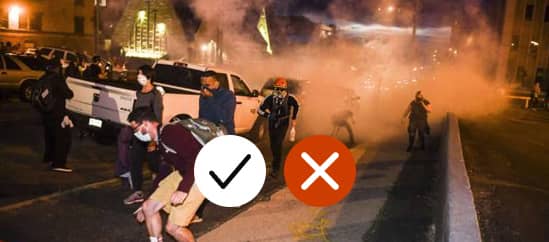 Video Moderation Services
Our airtight moderation services discourage and immediately filter out any inappropriate, racist or offensive content including violence and child or animal abuse. Our moderators take appropriate action against such users and keep a close eye on their activities on your platforms. We eliminate any possibility of future violations of your policies and thus keep your brand image intact.
Partner Us-Save your Reputation, Time and Capital
SunTec.AI offers real-time content moderation services, which help you stay on the top of your game. Our unique content moderation solutions which blend human skills and technological expertise monitor your various online platforms to flag and filter out any indecent and inappropriate content. We restrict such content which is not in accordance with your brand and social safety guidelines, thereby ensuring a smooth and satisfactory online experience for your customers. By outsourcing your content moderation needs to SunTec.AI, you are assured of world-class services with 100% accuracy at high speed. Utilise the expertise of our experienced and highly-trained personnel and allow your talent and resources to focus on how to grow your business. With us, you'll get the following advantages:
Trusted Name
With two decades of experience and proven excellence in moderating many highly active online platforms, forums and online communities, SunTec.AI has become one of the most trusted online content moderation outsourcing companies.

Unmatched Scalability
With the experience of moderating millions of bits of content like text, images, videos etc, we provide required scalability to meet any sudden spikes in the volume of content.

Real-Time Moderation
Our vigilant content moderators, with the help of advanced content moderation tools, moderate the content for its suitability for your customers as soon as it is posted/submitted.

Multilingual Services
Leverage our multilingual content moderation services. Our diverse team of content moderators can moderate content of any form in various widely spoken languages worldwide.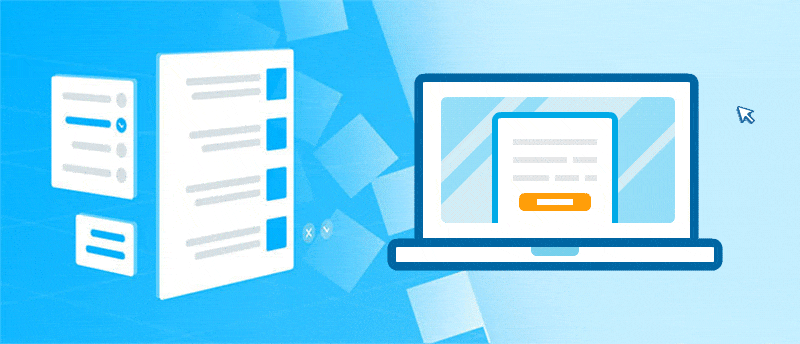 Satisfactory Performance
Our combination of highly skilled and experienced moderators, technologically advanced platforms ensure that we deliver satisfactory and accurate services every time.

Quality Control
SunTec.AI moderation platform has built-in quality control tools. Also, our professional and expert workforce continuously optimises its content moderation methods to provide you quality content moderation services.

Cost-Effective Services
SunTec.AI content moderation services are customised in accordance with the requirement and budget of our clients. We offer the best possible solutions to our clients so that it doesn't add to the cost of their project.

Content Monetization Opportunities
Our unmatched services improve the environment of your online platforms. This along with the prevalence of only contextually relevant content also makes your platforms and website an attractive place for advertisers

Interested in our content moderation services?
To learn more about SunTec.AI content moderation services & processes and the value that it can bring to your business, contact us at info@suntec.ai.
Verticals
We understand that the level of detail applied during data annotation directly impacts the overall accuracy and quality of the resultant AI algorithm's predictions.
Let's Upgrade Your Training Data!
We can start on a small batch of images or videos for free.
No hassle and no commitment

Free Sample
WhatsApp us