Retail
Artificial Intelligence (AI) and Machine Learning (ML) have introduced an entirely new level of data processing in the data-driven retail industry. AI has gradually become retail's superpower, and today it's applications in various levels of the retail industry has resulted in shoppers being spoilt for choices when shopping.
Out of various industries in which AI and ML have been adopted, retail is probably one industry in which AI has been adopted in a more meaningful and actionable manner. Adoption of AI in retail boosts accuracy, efficiency, and also helps in scaling of operations. AI has the capacity to transform every step of the retail process from targeting probable customers, inventory management to providing personalised post-purchase experience to customers – AI has the ability to transform the retail business holistically.
Machine Learning Applications For the E-commerce Industry
Boosts Sales
Carefully created, labelled and structured customer data can be analysed by AI systems to identify trends and patterns that can help retailers make better decisions. Exploratory analytics helps in targeting probable customers, it can also help retailers accurately predict the likelihood of a product which will be in demand. With Artificial Intelligence (AI), retailers can generate insights from customer data which help in building prescriptive or predictive decision engines. This can help retailers make data-driven decisions. Better usage of data ultimately boosts sales and thus profits of the retailers. Also, it results in improving customer satisfaction by providing smart recommendations.

Chatbots to assist with customer service
AI chatbots elevate customer satisfaction to an altogether different level. They improve customer service significantly, improve the searching experience, suggest similar products and send intimation emails/notifications about fresh collections. AI-backed models have simplified the order placement process by improving the website navigation and providing features like taking orders through voice commands.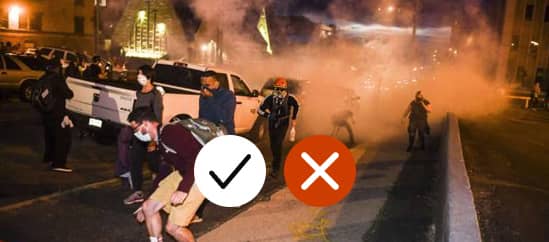 Product Categorisation
Proper and relevant product categorisation helps in maintaining consistent search results irrespective of what a user query is for a similar type of search. Machine learning models help in classifying millions of items from various sellers by tagging and sorting goods in different categories. AI systems have also enabled visual product categorisation where sellers just need to upload the image of the products they want to sell and computer vision algorithms would recognize and classify it appropriately.
How Services Offered by SunTec.AI Help You?
Chatbot training data
SunTec.AI provides data-sets in various languages to train your chatbot to offer high-quality customer services. Our team of highly skilled data contributors, dedicated annotators, linguists and data experts generate customised training datasets as per your specifications.

Audio Speech Analysis
Experienced annotators at SunTec.AI explicitly tag various types of audio files to train your algorithm to distinguish them accurately. Training on our rich audio custom datasets will give your algorithm a clear advantage over its peers.

Our annotators study your search queries and data about previous purchases, to provide you with training data with relevant custom tags. This significantly improves the accuracy of your search algorithm.

Why Choose SunTec.AI?
Growth in the retail business is largely dependent upon customer experience. The better the experience, the better are the prospects of growth in business. In a world where AI has the potential to offer personalized customer service, retailers need to have AI systems that cater to customers from different linguistic and cultural backgrounds.
SunTec.AI offers multilingual and customised training datasets. Our training data services are based on two decades of experience, a vast pool of carefully vetted data contributors and a highly skilled & experienced team of professionals. We have the necessary resources and the technical know-how to offer your world-class training data services.
Verticals
We understand that the level of detail applied during data annotation directly impacts the overall accuracy and quality of the resultant AI algorithm's predictions.
Let's Upgrade Your Training Data!
We can start on a small batch of images or videos for free.
No hassle and no commitment

Free Sample
WhatsApp us