Trusted By World's Best Brands
Providing AI data labeling services to leading technology companies.
Video Annotation Services & Solutions
Building an efficient and smart system that thinks and acts like a human, demands a vast amount of training data. The training data comprises various data types like image, video, audio and text. For an AI-based model to understand the training data, the data must be accurately categorised and labelled or tagged. Like any other data type, even video data has to be annotated. Just like image annotation, the objective of video annotation is to enable AI models to recognize objects through computer vision.
A video is a logical sequence of images known as frames. In video annotation metadata, also called tags or labels, is added to the objects of interest in each frame of the video. The basic aim of video annotation is to make AI models detect the moving objects in the videos. This is done by frame-to-frame outlining of objects using various annotating techniques like 2D and 3D bounding boxes, polygons etc. Good quality of human-annotated video data sets can not only let companies improve their existing AI models but also design and produce remarkable AI applications.
Why Does it Make Sense to Outsource Your Video Annotation Projects?
It's natural for organisations to go through the temptation of setting up onsite annotation services. The common reasoning is that the step will cut down on costs, save time and also maintain the security of their projects. But issues start flaring up soon, when their ML projects grow in scale and the companies experience distraction from their core business. That's when the companies realise that it's better to take the help of experts and outsource their annotation projects.
A professional video annotation company like SunTec.AI not only provides you with world-class annotations quality but our services come with a host of other benefits like:
Security
SunTec.AI knows that for organisations, the security of their data is of utmost importance. To ensure complete safety of the data we have put in place multiple security measures. Our annotators work via VPN in a secure environment. SunTec.AI is ISO certified for data security so you can rest assured that your data is in safe hands.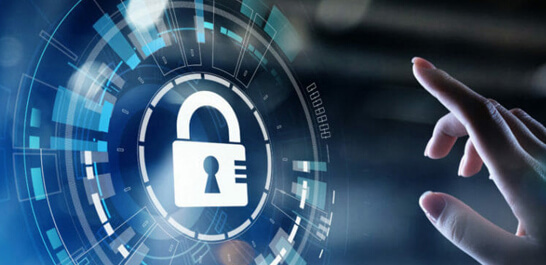 Quality
Irrespective of how sophisticated a computer vision model is, it will be rendered useless if it is trained on poor quality data. Quality of training data is very critical to the development of a world-class AI model. Outsourcing your data annotation project to a professional video annotation company ensures that your models are trained on quality data that is accurately categorised with extensive quality checks in place. SunTec.AI's experienced and skilled professionals are adept at using annotation tools and other technologies required to annotate various data types accurately.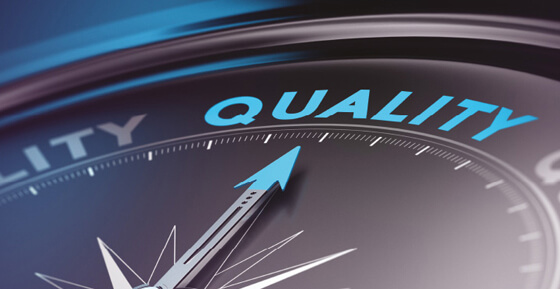 Time-bound Completion
Another big advantage you get by outsourcing annotation work to a professional annotation company is time-bound delivery of the project. While your own internal team tasked with annotation might not be able to finish the task due to its full-time obligations. A professional organisation, delivering annotation services will ensure time-bound completion of your project. SunTec.AI's guidelines on work ethics ensure that speed and productivity of the professionals are not hampered and the project is delivered on time.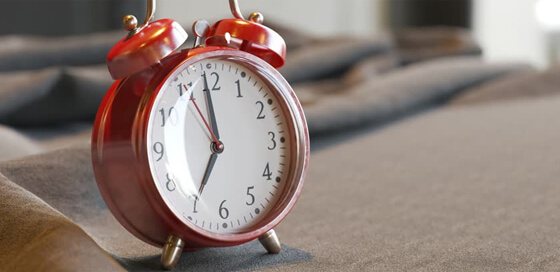 Have Diverse Requirements for Video Annotations? SunTec.AI Has It All Covered
Annotating videos to achieve high-quality datasets requires expertise and skill set and we at SunTec.AI are one of the leading video annotation services providers. Our experts will annotate the video footage and extract high-quality training data from them. These datasets can be used to train various AI and machine learning-based models. We offer various video annotation services ranging from Bounding Box annotation to Landmark annotation. With our video annotation services, you can focus on your project more rather than performing video annotation in-house, investing time and money.
Following are a few video annotation services for our customers:
Video Tagging using 2D and 3D Bounding Boxes Annotation
It is one of the most common types of video annotations used to train machines and enhance the search abilities of your Machine Learning models. Our video tagging specialists use 2D bounding box & 3D cuboid annotation techniques to mark the objects in the complex footage and create data sets used to train your computer vision.
Adapting to our client's use cases or requirements, SunTec.AI employs the right set of annotation tools and expertise to annotate objects in a video using 2D or 3D annotation technique. Examples of use cases can be many like self-driving vehicles, drone/aerial navigation, objects/persons in an activity, movies or sports telecast. Using 2D and 3D bounding boxes video annotation techniques, accurate training data can be supplied to computer vision models which can help autonomous vehicles like cars recognize the various objects like signboards, pedestrians, other vehicles, traffic lights and signals, cyclists etc.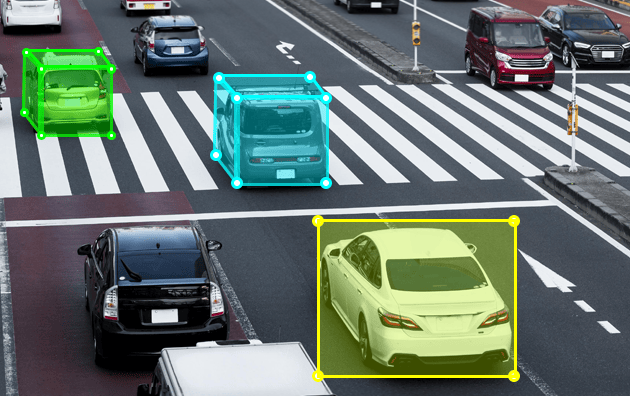 Video Labeling using Polygons
Computer vision-based machines can not detect coarse and irregular-shaped objects on the street if there is no video labeling. And such challenges can be marked successfully using the Polygon Annotation technique. At SunTec.AI, we provide polygon annotation services to plot the points on the object vertices and determine its exact edges. Plotting the points helps the machines recognize the irregular and coarse-shaped objects in the footage.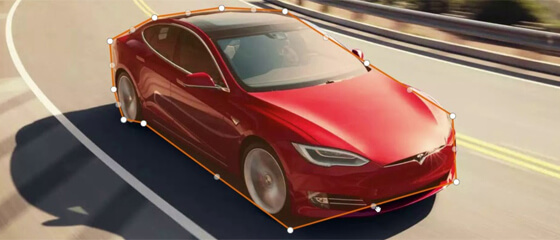 Landmark Annotation
In Landmark annotation, annotators need to generate the dots for the images present in the video. After the dots are generated, the annotators build the structure of the required objects by connecting and linking the dots. Landmark annotation is used to identify and analyze even the minute details of human gestures and facial postures.
SunTec.AI's Landmark video annotation services help prepare high quality, accurate training data for your computer vision models which helps it in accurately recognizing human emotions and expressions, activities, movements and different poses. Our reliable, efficient and state-of-the-art facility provides keypoint annotation over multiple frames for a range of applications. We ensure accurate tagging of structural points in frames of interest in your data.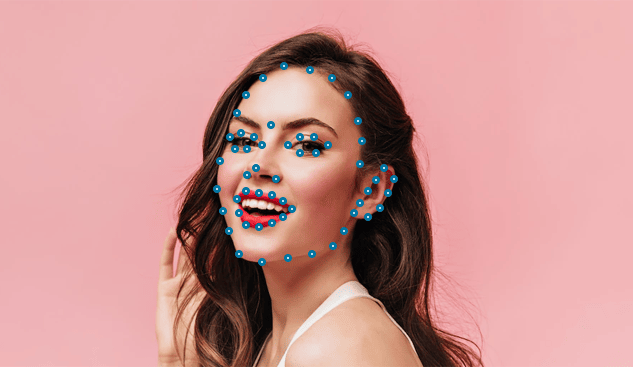 Annotate Video with Semantic Segmentation
SunTec.AI offers pixel-based semantic segmentation of objects in each frame of a video. This technique is important when training data requires very fine granularity. We offer this pixel-wise annotation service to a wide range of industries. We ensure that our semantic annotation improves both product listings and customers' access to the products. Our semantic annotation services help detect your AI model those individual parts and improve the overall quality of your model.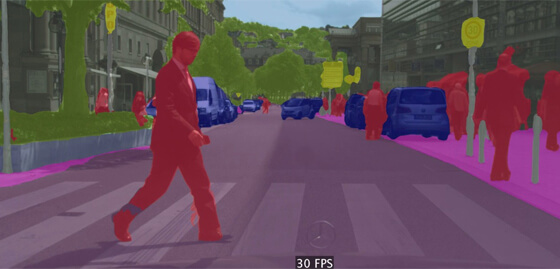 Video Annotation Process
We provide the best video annotation services to our customers. We have designed a professional video annotation process. Our professionals follow this standard procedure to extract quality datasets from the video footage. Following are the steps of the video annotation process that we follow at SunTec.AI
Connect With Experts

Connect with our experts to share requirements with them. Our annotators work on the projects with a transformative and solution-based approach to achieve desired results. You can even connect with our experts while they are working on it to get insights of the progress.

Experts Annotate Videos

Post understanding your project requirements, annotators will do a proper alignment of the video annotations tool and the processes involved in the technique. After the experts annotate the video and create high-quality datasets, they share the results with the QA team for the two-step quality check process.

Quality Check

After the results are sent for evaluation to the QA team, the quality experts do the quality check. The quality check process verifies whether the data sets produced are 100% correct and meet the set standards. If datasets do not clear the quality check, they are sent for rework.

Project Delivery

If the video annotation results are passed in the quality check, the project is then delivered to the customers. You can get the project delivered to you through multiple sources. You can either ask us to send the dataset to you as an email attachment or we can directly upload to the server.

Customer Feedback

The customers can analyze whether the datasets achieved are as per their requirements. In case, customers are not satisfied with the results they can connect with our experts and ask for revisions. We serve our customers until they get the desired results.
SunTec.AI- A Cut Above The Rest
SunTec.AI offers a full range of video annotation services to improve your artificial intelligence (AI) and machine learning (ML) based algorithms. We ensure that our training data is accurate and suits perfectly to the requirements of our clients. Our highly-skilled workforce can annotate a variety of videos ensuring quality is maintained across projects.
As an industry leader, SunTec.AI has the required expertise and resources to help our clients effectively meet their video annotation requirements. Our fully in-house managed teams ensure that no compromise is made on security, quality and reliability of our services.
High-Quality
Training Data

Affordable
Team Scaling

20 Years of
Expertise

Cost-effective
Pricing

Scalable
Service

Quality
Assurance
With SunTec.AI you get:
Multilingual video and image annotation services.
Domain experts who are proficient in categorising and classifying objects according to your needs.
Knowledgeable and expert Team for Video Tagging
Experienced team managers who ensure operations are run smoothly.
ISO 9001:2015 Certified For Data Quality
ISO 27001:2013 Certified For Information Security.
Measures to ensure that international quality standards are met.
Cost-effective video annotation services.
Fast turnaround times
24*7*365 Client Support
Why Choose SunTec.AI for Video Annotation Services?
You can outsource the video annotation services to SunTec.AI for numerous reasons. We deliver the correct training datasets for your ML project to meet your business requirements. We have a pool of experienced annotators that use high-end and latest AI-based tools for automatic video annotations without compromising the quality of the footage.
Discuss Your Video Labeling & Annotations Project With Us
Video annotation services offered by a professional outsourcing company which uses specialised annotation tools to annotate objects frame-by-frame in a video, truly benefits and adds value to the business. If you are looking for such an outsourcing partner, SunTec.AI could be your best bet. Reach out to us at info@suntec.ai.
FAQs
1. Can You Provide Bulk or Continuous Video Annotation Services?

SunTec.AI is a full-fledged video annotation company that contains the required infrastructure, both technological and talent-wise, to cater to your every video annotation need. We can support not only a bulk order but also a video pipeline continuously for extended periods.
2. What type of videos do you provide your services for?

SunTec.AI's video annotation services are not limited to any industry or vertical. We annotate videos of every type to help you build the AI model of choice. The most common verticals we cover are retail, technology, automotive, healthcare, security, and robotics.
3. What makes your services better for outsourcing?

SunTec.AI gives you varied advantages of outsourcing video annotation services. These include low costs, quality output, quick turnaround time, expert input, robust data security, bulk work, and a diverse set of applicable services.
4. What are the variety of services on offer?

SunTec.AI's video annotation services for machine learning consist of 2D and 3D Bounding Boxes, Polygons, Landmark Annotation, and Semantic Segmentation. We offer these with industry leading precision, security, and expertise for the best AI training data set.
5. How am I assured of Data Quality and Security?

Data quality and security are our top priorities as a professional video annotation services agency-we are ISO 27001:2013 and ISO 9001:2015 certified for the same. We have the expertise and measures in place to meet the international standards required for them.
See What Our Clients Have to Say...
The team at SunTec.AI provided us with comprehensive solutions for parking detection strengthening, guidance improvement, and smooth communication. This helped us maximize our ROI and streamline the parking experience via real-time images.

The team installed advanced GPS location mapping of Google Maps and Geo-Mapping software to manage sensors located in different time zones using a 24/7 working model. This helped us deliver a smooth, stress-free parking experience to drivers, reduce traffic and emissions, and ultimately increase our revenue.

- Marco, Head of Service Management,
Cleverciti

With SunTec.AI's highly skilled annotation team, we were able to deliver exceptional solutions to one of our clients by efficiently labelling 10,000+ car images, identified dents and further added classification to each dent. The experts took care of all the requirements, and delivered us the project within a quick turnaround time. Thanks team!

- Devesh, Co-founder,
Cvision.ai
BLOGS / NEWS
Latest at SunTec.AI
Verticals
We understand that the level of detail applied during data annotation directly impacts the overall accuracy and quality of the resultant AI algorithm's predictions.
Let's Upgrade Your Training Data!
We can start on a small batch of images or videos for free.
No hassle and no commitment

Free Sample
WhatsApp us