Trusted By World's Best Brands
Providing AI data labeling services to leading technology companies.
Video Annotation Services
Annotating videos to achieve high-quality training datasets (and hence, highly efficient AI/ML models) requires expertise, time, and skill. As one of the leading data labeling service providers, we offer video annotation services that allow you to focus on core business activities while we fulfill your annotation needs, enabling you to save time and money.
Experts at SunTec.AI can annotate video footage and deliver high-quality training data in a short time. These accurately labeled datasets can be used to train various AI and machine learning-based models.
Video Annotation and Labeling: Use-Cases
Computer Vision
Object tracking
Object classification
Event detection
Optical flow
Action recognition
Face recognition
Security and Surveillance
Suspect identification
Incident analysis
Real-time monitoring
Limb position identification
Threat detection
Online Content
Video ads moderation
Viewer tracking
Video comparison
Viewer engagement and interaction
A Comprehensive Range of Video Annotation Services for AI and ML
The primary aim of video annotation is to make AI models detect the objects in the videos. Our team works toward outlining the objects of interest frame-by-frame using various annotating techniques.
Video Tagging using 2D and 3D Bounding Boxes Annotation
Our video tagging specialists use 2D bounding box & 3D cuboid annotation techniques to label objects in motion in a video. These labeled objects become the training data sets that enable your computer vision models to detect the object's depth, volume, and distance.
Adapting to our client's requirements, we employ the right annotation tools and expertise to annotate objects. For instance, we create datasets to help autonomous vehicles like cars recognize signboards, pedestrians, vehicles, traffic lights, signals, etc., in real-world scenarios.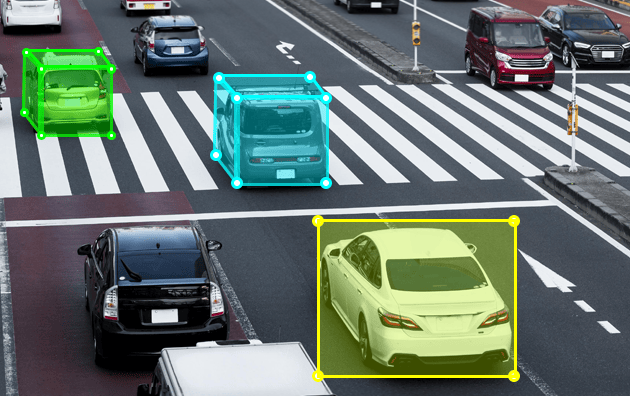 Video Labeling using Polygons
Computer vision-based machines cannot detect coarse and irregular-shaped objects on the street without video labeling. Such challenges can be marked successfully using the polygon annotation technique.
At SunTec.AI, we deploy the polygon annotation technique to plot points on the object vertices and determine their exact edges to facilitate precise localization. This is widely used in the automotive sector to annotate moving objects on the road.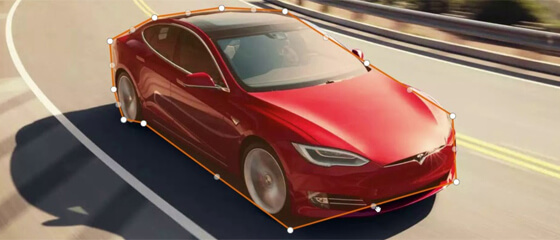 Landmark Annotation
Our annotators create dots for the images in a video and build the structure of the required objects by connecting and linking the dots.
Our landmark video annotation services help prepare high-quality, accurate training data for your computer vision models, which helps them recognize human emotions and expressions, activities, movements, and poses accurately. Our reliable, efficient, state-of-the-art facility provides landmark annotation over multiple frames for various applications. We ensure accurate tagging of structural points in frames of interest in your data.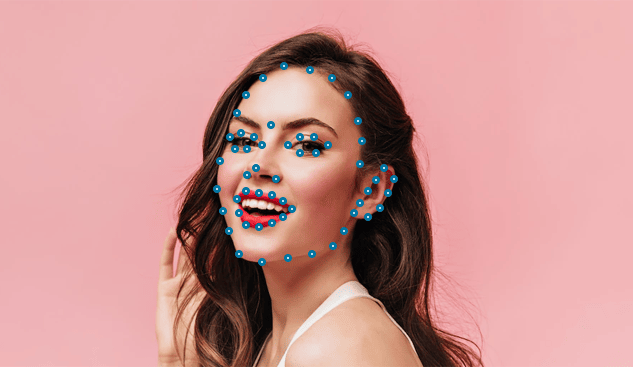 Annotate Video with Semantic Segmentation
SunTec.AI offers pixel-based semantic segmentation of objects in each video frame. We partition the video frames into multiple segments to help AI models closely detect individual parts in real time. This technique is essential when training data requires excellent granularity for precise object recognition.
This method works best in scenarios requiring a more systematic entity labeling approach. Our team defines linear structures within video data to help machine-powered models trace the shape of pipelines, rails, road markings, lanes, and more. This kind of annotation is also used where a particular region needs to be annotated as a boundary.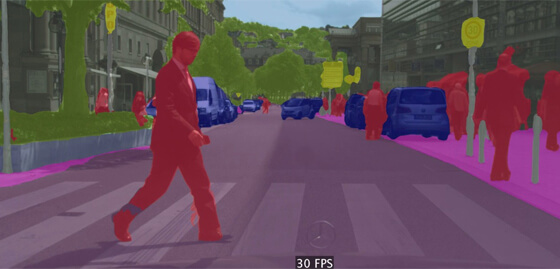 Delivering Tailored Video Annotation Solutions to Businesses Globally
Video Annotation Process
As a trusted video annotation service provider, we follow a methodological approach to annotate objects in motion and deliver intended outcomes within a short turnaround time. Here are the steps we follow to annotate video adeptly:
Analyze Your Requirements

Once you share your requirements with our experts, they implement a solution-based approach to create a plan of action and achieve desired results.

Annotate Videos

After understanding your project requirements, our annotators employ state-of-the-art techniques and tools to create high-quality training data sets. Our team ensures the training data aligns with your needs and goals.

Quality Check

The annotated data is sent to our quality experts to conduct a rigorous quality check to verify whether the data sets produced are correct and meet the set standards. If data sets do not clear the quality check, they are sent for rework.

Project Delivery

If the video annotation results clear the quality check, the project is delivered to the client. We can share the data sets as an email attachment or directly upload them to your preferred server.

Feedback

You can analyze whether the data sets meet your requirements. If unsatisfied with the results, you can contact our experts and ask for revisions. We serve our customers until they get the desired results.
Industries We Serve
Our experienced annotators employ high-end and latest AI-based tools as well as the best manual video annotation practices to deliver accurate training data sets and meet diverse business requirements. As a reliable video annotation service contributor, we provide exceptional video annotations to the following industries:
Automobile

Medical

Security and Surveillance

Manufacturing

Media and News

Sports and Games

Robotics

Aerial

Agriculture and Livestock Management
Get Custom Annotation Solutions Based on Your Business Niche
Why Partner with SunTec.AI for Video Annotation?
SunTec.AI offers a complete range of video annotation services to train your artificial intelligence (AI) and machine learning (ML)-based models. As an industry leader, we have the expertise and resources to help our clients meet their video annotation requirements effectively.
Our highly-skilled workforce ensures no compromise regarding our services' security, quality, and reliability. When you outsource video annotation services to SunTec.AI, you get

High-Quality
Training Data

Affordable
Team Scaling

20 Years of
Expertise

Cost-effective
Pricing

Scalable
Service

Quality
Assurance
With SunTec.AI you get:
Multilingual video and image annotation services
Domain experts proficient in categorizing and classifying objects according to your needs
Experienced team managers who ensure smooth operations and timely reporting
ISO-certified data quality and security processes
Multi-tier checks to meet international data quality standards
Competitively priced video annotation services for machine learning
Fast turnaround times
24*7*365 client support
Discuss Your Video Labeling & Annotation Requirements With Us
Partner with SunTec.AI for your video annotation needs and get desired results that add value to your business. Our team employs specialized tools to deliver custom annotations at affordable prices.
To know more about video tagging services, reach out to us at info@suntec.ai. You can request a free consultation by getting in touch with our experts at +1 585 283 0055 | +44 203 514 2601.
Video Tagging and Annotation: Frequently Asked Questions
1. Can you handle bulk video annotation requirements?

SunTec.AI is a full-fledged video annotation company with relevant infrastructure, expertise, and experience to cater to diverse video annotation needs. Our video tagging and annotation experts can seamlessly support bulk orders within a rapid turnaround time.
2. Which industries do you cater to?

Our video annotation services are not limited to any industry or vertical. We annotate videos of every type to help you build the AI model of choice. The most common verticals and industries we cover include retail, technology, automotive, healthcare, security, and robotics.
3. What are the different types of video annotation?

We provide five common types of video data annotations, including

2D bounding boxes
3D cuboids
Polygons
Landmark annotation
Semantic segmentation

To know more about our other data annotation services, drop an email at info@suntec.ai.
4. How do you ensure high levels of data quality and security?

As a reputed video data labeling and annotation outsourcing partner, we adhere to strict security norms and quality standards. We are also ISO 27001:2013 (information security) and ISO 9001:2015 certified (quality management).
See What Our Clients Have to Say...
The team at SunTec.AI provided us with comprehensive solutions for parking detection strengthening, guidance improvement, and smooth communication. This helped us maximize our ROI and streamline the parking experience via real-time images.

The team installed advanced GPS location mapping of Google Maps and Geo-Mapping software to manage sensors located in different time zones using a 24/7 working model. This helped us deliver a smooth, stress-free parking experience to drivers, reduce traffic and emissions, and ultimately increase our revenue.

- Marco, Head of Service Management,
Cleverciti

With SunTec.AI's highly skilled annotation team, we were able to deliver exceptional solutions to one of our clients by efficiently labelling 10,000+ car images, identified dents and further added classification to each dent. The experts took care of all the requirements, and delivered us the project within a quick turnaround time. Thanks team!

- Devesh, Co-founder,
Cvision.ai
BLOGS / NEWS
Latest at SunTec.AI
Verticals
We understand that the level of detail applied during data annotation directly impacts the overall accuracy and quality of the resultant AI algorithm's predictions.
Let's Upgrade Your Training Data!
We can start on a small batch of images or videos for free.
No hassle and no commitment

Free Sample
WhatsApp us