Trusted By World's Best Brands
Providing AI data labeling services to leading technology companies.
Text Annotation Services & Solutions
To comprehend the communication process between humans, the machine learning models need to understand the meanings of various sentences, keywords and phrases. One of the popular techniques which makes machine learning algorithms understand human speech and language is text annotation. In text annotation, AI models which are based on natural language processing (NLP) are provided with annotated or labelled text. Annotating the text makes it recognizable for computer vision-based AI models. If we compare text data with multimedia data types like video, audio and images, it may appear to be simpler to analyze. However, even the most simple looking textual content often holds very insightful information. Accurate processing and labelling of textual data pose serious logistical challenges to a company. Understanding the nuances and complexities involved in the text annotation for machine learning, most organisations prefer outsourcing their text annotation projects. Apart from easing the burden on the company's resources, outsourcing its textual annotation project to a text annotation company, provides a business with quality textual annotations and expert handling at affordable prices.
When you outsource text annotation services to the SunTec AI team, our vetted text annotators use the industry's best tools and technologies to train your computer vision models, ensuring high-quality visualization for AI/ML algorithms.
Various Text Annotation Services Offered by SunTec.AI
A large volume of annotated text datasets is required to train NLP algorithms. Developers at SunTec.AI are proficient in various types of text annotation techniques which are used to build text datasets.
Entity Annotation
Annotation of named entities in a text, such as the name of organisations, persons, locations, various facilities and events is known as entity annotation. Entity annotation is used for generating datasets for NLP training, chatbot training etc. Various sub-services offered under entity annotation are:
Named Entity Recognition
Keyphrase Tagging
Part of Speech Tagging
Decades of experience in providing annotation services and expertise of our annotators have enabled SunTec.AI to handle both diverse and complex entity annotation projects. We ensure that no entity in your text remains unlabelled and unidentified.
Entity Linking
Locating and connecting named entities in a text to larger repositories of data or knowledge base is known as entity linking. Types of entity linking are:
End-to-End Entity Linking
Entity Disambiguation
Top-notch entity linking services offered by SunTec.AI facilitates your models to analyse the given text in great detail and provide relevant and accurate search results. Our expert team of annotators who are adept at using the best annotation tools, accurately link large sizes of text to your data repositories or knowledge base.
Text Classification/Categorisation
At SunTec.AI, our skilful annotators analyse the text/content provided by you, discern its subject or theme, understand the intent and sentiments in it and then classify the given text based on the list of categories. While entity annotation means labelling of individual keywords or phrases, in text classification an entire body of text is annotated with a single label. Text classification annotation technique is used in numerous computer vision-based AI solutions like virtual assistants, chatbots, spam detectors etc.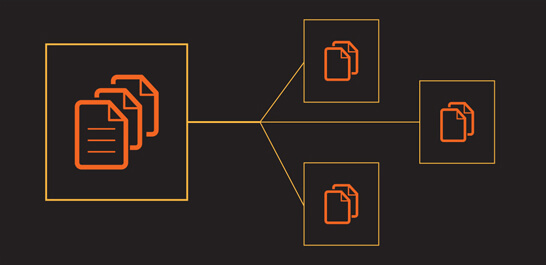 Sentiment Annotation
Emotional intelligence is one of the most difficult nuts to crack in machine learning. To understand various connotations hidden in a given text is very difficult for machine algorithms. SunTec.AI provides high quality sentiment-annotated text data to train machine learning models to understand various sentiments within a text.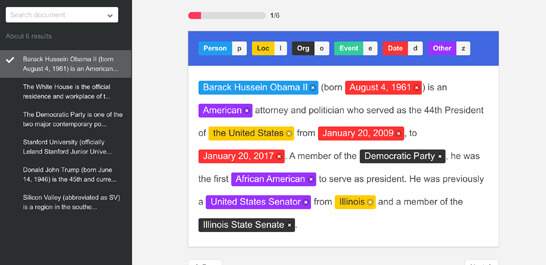 Outsourcing Text Annotation Process
As a leading text annotation service provider, SunTec.AI provides a streamlined four-stage outsourcing process that ensures transformative, result-oriented, and highly contextual training datasets.
Expert Evaluation & Preparation

Our highly skilled text annotation experts evaluate your project requirements and execute a trial and error process to refine annotation specifications. Our experts align outcomes with your text annotation goals using an amendable and recursive approach, ensuring better ML/AI training.

Process Setup

We assign a customized team of expert text annotators who are selected based on domain-specific expertise and annotation requirements. The team sets up a highly effective process for text annotation to ensure precise data for AI/ML training.

Workflow Alignment

Throughout the annotation process, we run verification cycles to align the labeled data with your requirements. With our top-tier text annotation solutions, businesses get unmatched control over their machine learning algorithms through the high-quality, precise, & structured training datasets we provide.

Deliver

We deliver high-quality, precise, structured annotated text data to strengthen your computer vision ML/AI, text classification, and natural language processing (NLP) models. In addition, we ensure encrypted transmission, consistent assortment for data weaknesses strengthening, and better data training.​
Advantages of Outsourcing Your Text Annotation Project to SunTec.AI
Natural Language Processing makes a text comprehensible to machine learning algorithms. And text annotation services offered by SunTec.AI, helps these ML-based algorithms understand important keywords, phrases and sentiments in the given text. Our custom-built text annotation platform and a greatly skilled and trained pool of annotators produce superior text annotations at scale.
High-Quality
Training Data

Affordable
Team Scaling

20 Years of
Expertise

Cost-effective
Pricing

Scalable
Service

Quality
Assurance
Two decades of relevant industry experience
A pool of experienced and expert annotators
Dedicated project managers
Multilingual text annotation services
ISO 9001:2015 certified for Quality Management
ISO 27001:2013 certified for Information Security Management
Fast turnaround time
Round-the-clock assistance
Annotating the text using Custom-built annotation platform
Highly safe and secure services
Scalable output
Competitive pricing models
Discuss Your Project with Our Expert Text Annotation Team
To learn and understand more about our text annotation services and how we put the power of text annotation in our clients' hands, reach out to us at info@suntec.ai.
Text Annotation Services - FAQs
1. What is text annotation?

Text annotation is a methodology through which machines understand and comprehend human speech and language. Annotated texts signify the context of a sentence by providing supplementary information. This is done by experts who link data and other digital files to words and other content so that machines can understand the requirements correctly and offer relevant solutions.
2. How is text annotated?

At SunTec.AI, aptly skilled annoters minutely study and discern the essence of the content provided by the client to understand the meaning, context, and sentiments behind it. They then label the text using different categories. We employ different AI models that help readers actively engage with your content.
3. What are the different text annotation services offered by SunTec.AI?

At SunTec.AI, we offer services that help in bringing out the authentic essence of your content. With us, you can avail text annotation services like:

Entity annotation- this is the annotation of persons, locations, different organizations, etc.
Entity linking- this is the linking of entities to a wider database so that users can enjoy precise search results.
Text classification/categorization- this is the discerning of the theme of a given text and annotating it with a single label.
Sentiment annotation- this is about bringing out the emotions in the given content so that machines can highlight and offer it in a relevant way.
4. Why should you opt for SunTec.AI's annotation services?

SunTec.AI is a reputed name in the arena of annotation services. We have been able to dominate the industry because of our unique position that comes with benefits like:

20+ years of spotless experience
Dedicated project heads for every client
Multilingual text annotation services
Affordable rates
ISO 27001:2013 certified for Information Security Management
ISO 9001:2015 certified for Quality Management
24*7 assistance

These are just a few of the advantages that we offer. To find out more about our text annotation services, contact us today for a free trial.
See What Our Clients Have to Say...
The team at SunTec.AI provided us with comprehensive solutions for parking detection strengthening, guidance improvement, and smooth communication. This helped us maximize our ROI and streamline the parking experience via real-time images.

The team installed advanced GPS location mapping of Google Maps and Geo-Mapping software to manage sensors located in different time zones using a 24/7 working model. This helped us deliver a smooth, stress-free parking experience to drivers, reduce traffic and emissions, and ultimately increase our revenue.

- Marco, Head of Service Management,
Cleverciti

With SunTec.AI's highly skilled annotation team, we were able to deliver exceptional solutions to one of our clients by efficiently labelling 10,000+ car images, identified dents and further added classification to each dent. The experts took care of all the requirements, and delivered us the project within a quick turnaround time. Thanks team!

- Devesh, Co-founder,
Cvision.ai
BLOGS / NEWS
Latest at SunTec.AI
Verticals
We understand that the level of detail applied during data annotation directly impacts the overall accuracy and quality of the resultant AI algorithm's predictions.
Let's Upgrade Your Training Data!
We can start on a small batch of images or videos for free.
No hassle and no commitment

Free Sample
WhatsApp us