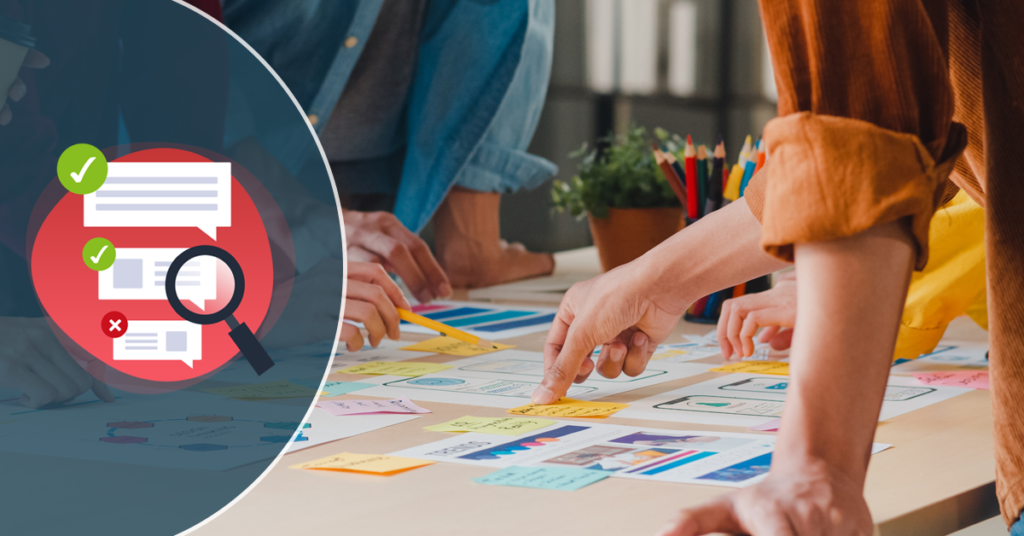 Social media networks are an essential feature of contemporary living- for individuals, professionals, and communities alike. However, these platforms also serve as a breeding ground for instances of bullying, hate speech, and false news. Many social networks increasingly rely on social media content moderation, which is the process of assessing and eliminating objectionable or illegal content, to tackle this issue.
The practice of monitoring, reviewing, and screening user-generated social media content is known as content moderation. This practice helps businesses monitor how they are being perceived online and ensure a consistent and positive brand image.
Table of Contents
Top Strategies For Social Media Content Moderation
This is a very brand-specific thing. Your social media content moderation strategy will depend on your target audience, what they seek, and how they mention you in their online conversations. So, while we are laying down some tips for implementing social media content moderation, keep in mind that these will only prove worthwhile if you consider the target and their posting habits.
1. Establish Clear Community Guidelines And Rules
Customers deserve to feel secure when they visit your pages. So, apply restrictions to establish the tone for your business and online community. Encourage a healthy and conversational story and discourage negative and aggressive conduct. To establish this is one thing, but to put it into practice, you must be proactive.
To determine those rules and standards, analyze your followers, your brand personality, and the kind of content you post on your page. Establishing a baseline for your actions and figuring out your moderation strategies require having these rules and regulations laid down clearly.
The protocol needs to specify what sort of comments need to be removed or rejected. Additionally, it should define what kinds of comments should be retained but acknowledged and how those responses would need to be written. Furthermore, even if you have an automated moderation technology in place, you should indicate the circumstances under which specific comments should be forwarded to a human moderator.
2. Investing In Social Media Moderation Tool
Investing in a social media tool is a step in the right direction. If you already use a social media management solution, check to see if it has built-in content control features. If not, you'll need to discover a solution with moderating features for every social media platform that pertains to your brand.
Tools for content moderation also have various features and levels of moderation. To find anything that suits your interests and methods for moderation, you'll need to compare your options. For instance, certain tools might have powerful sentiment analysis functions to help you with moderating. Additionally, there are programs that automatically look for and eliminate offensive hashtags and handles.
3. Assigning a Community Manager
Next, appoint a community manager to assist you in maintaining your online presence. If you significantly automate your social media moderation, machines can't completely replace human intelligence. Automated technology can miss the details in a comment that a community manager might be able to identify. For instance, the moderation tool can unintentionally approve a sarcastic comment about your service because it contains favorable phrases.
As a result, a community manager ensures that the posts and comments on your social media page are consistent with your brand's image. They assist in retaining a standard of quality in the discussions on your page so that brand perception stays good.
4. Educate And Engage Your Audience
With people asking questions and seeking assistance all over social media platforms, your comment area has the potential to be a goldmine for community interaction. Make sure you're trying to find those opinions and use them to build your brand. For instance, someone might ask a brand influencer about their food choices or a brand about their commitment to sustainability. By responding to those inquiries, you can educate the original commenter and any other people who happen to be reading your conversation.
5. Acknowledge Negative Comments
It may be instinctive to block or delete every negative review for your brand, but doing so occasionally may backfire. Negative comments on your page may seem counterproductive, but if you follow the appropriate response guidelines, they could end up benefiting your company. To retain transparency and earn the community's trust, it's important to reply correctly to these critical comments. If your audience notices that you are deleting every unfavorable comment, they are less likely to trust your brand. Instead, if they can see that you're attempting to fix customer issues or clarify any confusion, it may convince them that you aren't trying to hide anything and that you honestly want to help.
6. Encourage Staff Engagement
You may also let your employees set the tone for the discussions you want on your social media accounts, depending on the nature of your business. After seeing your team starting the discussion with entertaining and insightful comments, people may get ideas for what kinds of comments to leave. Since most people will want to maintain the standard level of speech, this is an efficient strategy to reduce the need for moderating.
Additionally, your team might respond intelligently in the comments to anyone who has queries or doubts. This keeps things private and saves you a tonne of time by allowing you to keep track of all those chats.
Get Expert Assistance For Content Moderation Techniques At Affordable Rates
To Wrap It Up
Content moderation should be integrated into your social media and overall marketing strategies. It is not only a way to safeguard your company's reputation and brand but also a great tool to deliver a more engaging and rewarding consumer experience.
SunTec.AI Can Help
We can help you maintain a thriving online community through excellent content moderation services. SunTec.AI has been in the data domain for 20+ years. We have evolved with the industry and are currently a leading provider of AI-facilitating processes like data labeling, image annotation, transcription, recognition, and such other services. To know more about our service-suite or for any queries related to social media content moderation, reach out to our specialists at info@suntec.ai.
Frequently Asked Questions
1. How Does Social Media Moderation Work?
You can perform social media moderation by establishing ground rules, norms, and protocols and following them. The best way to handle social media moderation is to use automated tools in combination with human moderation and assign dedicated resources for this task.
2. What Exactly Are Social Media Moderation Tools?
Social media moderation tools assist in screening user-generated content and automatically removing or flagging items that break community rules and norms. Some top social media moderation tools are as follows.
Respondology
Pattr.io
WebPurify
Sightengine
Amazon Rekognition
3. What Are The Different Kinds Of Moderation?
Some of the most common types of moderation are pre-moderation, post-moderation, distributed moderation, and reactive moderation.