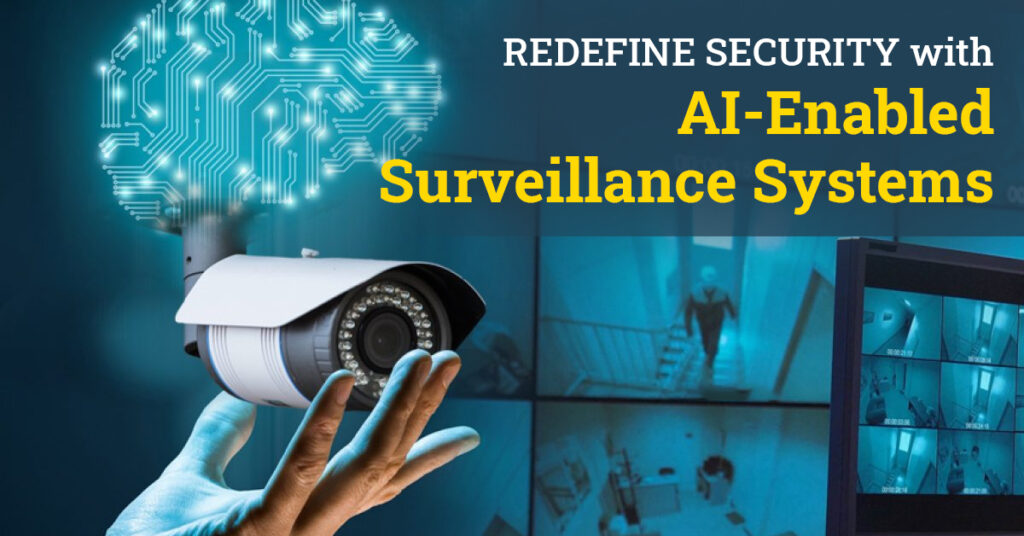 Owing to their ability to reduce workload and real-time monitoring, AI security and surveillance solutions are experiencing an upsurge. Whether it's residential societies, enterprises, or public places, AI-based video surveillance and analytics can bring significant benefits in terms of threat detection and alert generation to one and all.
When it comes to security and surveillance, humans, for decades, have relied on a trusted playbook that guides and informs them regarding resource deployment, solution designing, or, for that matter, which technology to adopt. However, with AI and ML entering the security landscape, the playbook must be re-written. What does this mean?
Well, this means adopting the latest technology or simply leveraging AI security and surveillance solutions. Artificial intelligence, at its best, provides cameras with digital brains to let them monitor the surroundings, with least or no human interference.
AI-Powered Video Surveillance: The Brief
According to Wikipedia, "Artificial intelligence for video surveillance utilizes computer software programs that analyze the audio and images from video surveillance cameras in order to recognize humans, vehicles, objects, and events."
Artificial Intelligence has profoundly begun to spread its roots across diverse industries, and security is no different. With computer vision-enabled monitoring systems, AI is radically increasing the efficancy of surveillance and security systems.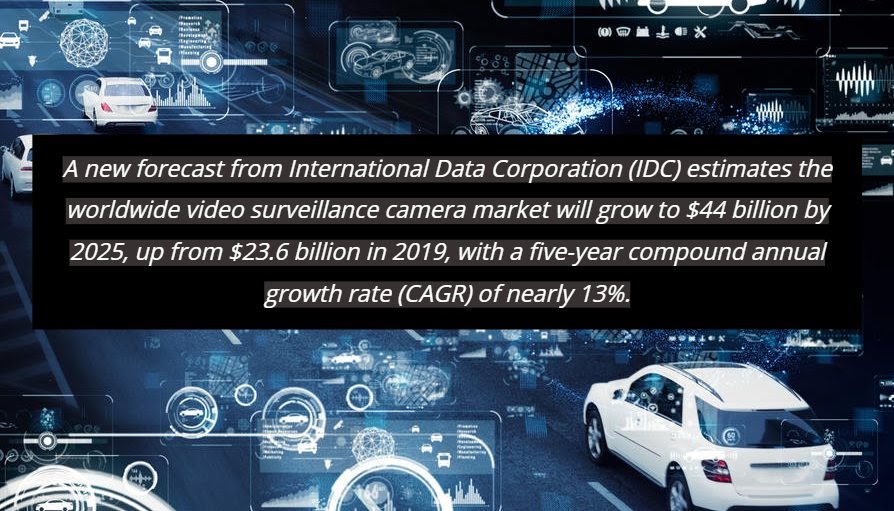 The smart systems use machine-based learning and algorithms to identify the difference between humans, animals, or objects and trigger alerts based on the identified signatures regardless of surroundings. With a training dataset for AI security cameras, even the slightest changes in the normal behavior of a network can be identified and potential attacks can be mitigated. The best part: threats can be detected even before they occur.
Role of AI-Based Security and Surveillance in Different Fields
Along with real-time data monitoring, AI has significantly highlighted intelligent analysis as a solution to mitigate theft on all grounds. AI-enabled systems can be incorporated at all kinds of public places to monitor people, objects, or any sort of unusual activity.
Object Detection at Public Places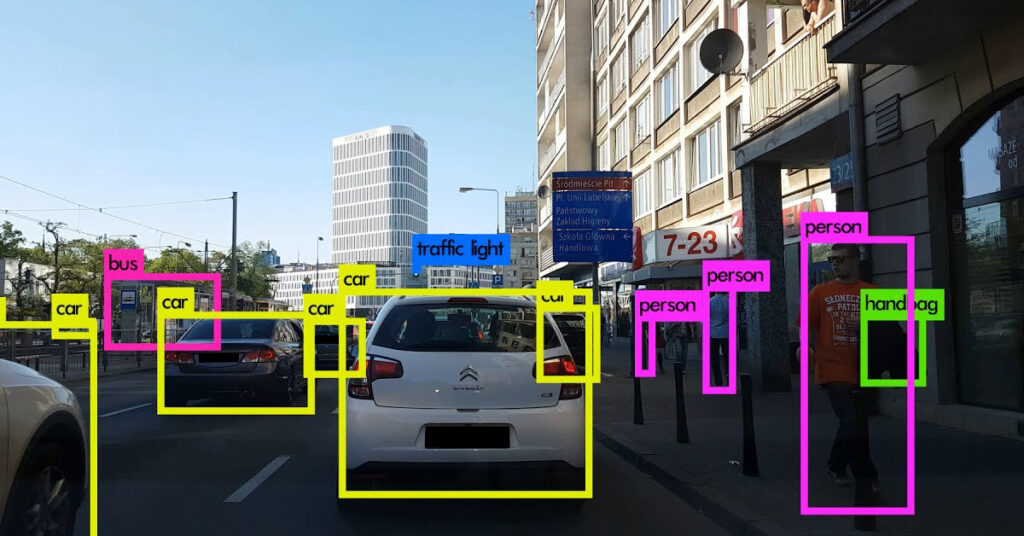 Right from buildings to humans to vehicles to animals, AI security cameras in computer vision can smartly detect all sorts of objects visible in the natural surroundings. Once these cameras are installed at public places, they provide real-time monitoring 24*7 while curbing thefts, keeping a check on unusual activities, and strengthening the entire security system.
AI Surveillance in Healthcare
Dataset for AI security cameras enables healthcare facilities to strengthen their security and operations by keeping a check on what's going on in and around. Helping to make hospitals a safer place, AI-enabled video surveillance helps medical institutions in promoting and providing a better quality of care.
From keeping a check on the patients, visitors, staff, and other objects inside the premises, security professionals can monitor activities outside the premises as well such as nearby streets, parking, entrances, ambulance bays, or waiting areas for suspicious activities. In addition to this, "dump-and-run" vehicles can also be identified.
In fact, AI cameras can prove (and have proven) extremely helpful amid the global pandemic COVID19 in a number of ways:
Identifying people violating the rules and regulations such as not wearing masks or maintaining social distancing.
Patients, with severe exposure to the virus, can be diagnosed via ML image-based X-rays and CT scans.
Train AI cameras to recognize and distinguish individual faces with high body temperature amid the crowd.
AI-Based Drones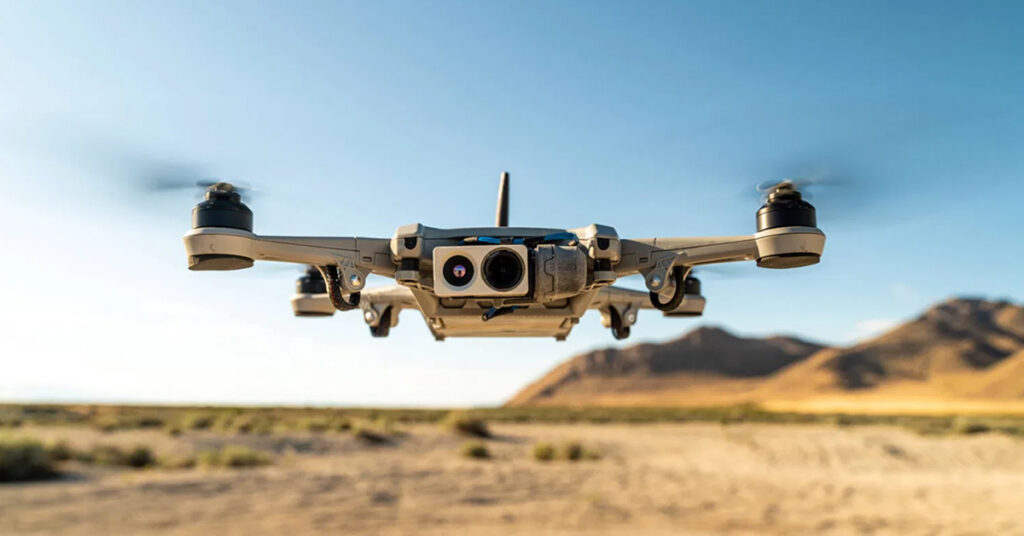 Drones, as we know, are unmanned aerial vehicles (UAV) that can be remotely controlled for a variety of purposes. However, by incorporating AI, drone vendors can efficiently use, collect and implement visual as well as environmental data. This data, in turn, eases down the operations and increases accessibility for autonomous or assisted flight. This is perhaps the reason why drones, today, are increasingly used as a part of the smart mobility offerings and are commercially available for businesses and consumers.
Redefining Security and Surveillance with AI-Enabled Cameras
Facial, Object, and Event Recognition
No matter how well an organization records footage, identifying particular events, objects, or people, both during or after an incident, is quite challenging. This is where AI security and surveillance solutions come to the rescue. Not only do they make facial, object, and event recognition easy but promote real-time delivery and proactive security.
Besides this, these solutions can also be used for faceless recognition, where a person's physical characteristics such as height, gender, clothes, or posture are used to identify them in a group of people. Additionally, patterns of activities could be used to single out criminal or unusual behavior while encouraging a safe, secure environment.
Image Processing for Better Analysis
Though high-resolution images can now be captured with the help of ultra-high definition cameras, their usage as part of video surveillance solutions still remains low. As a result, most images captured are of poor quality, especially during low light conditions. This makes it quite difficult for operators to deliver accurate reports while increasing the risk of unfavorable incidents.
On the other hand, by training a dataset for an AI security camera, low-quality images can be sharpened to draw meaningful information. This helps the concerned team in easily analyzing the enhanced images while minimizing the scope of unwanted incidents.
Remote Asset Management
No wonder, several business assets are located remotely, and thus require constant monitoring. This must be done to ensure the proper functioning and minimize sudden breakdowns or downtime. With video analytics, businesses can monitor their assets without having the operators to check them in person.
The AI system must be trained and fed with performance metrics so that it can precisely analyze the machine behavior patterns and accordingly alert the operators. However, the ultimate goal of remote asset monitoring is to achieve maximum ROI, and AI security surveillance solutions understand this the best.
Accurate Than Humans
Humans tend to make mistakes, which can have adverse impacts. In terms of CCTV monitoring, operators might get wary of keeping an eye on the footage and might, sometimes, miss out on crucial security clues. Thus, in turn, can lead to unwanted incidents such as thefts, robbery, or accidents.
Fortunately, AI doesn't miss a single bit. AI-enabled cameras are always aware and make sure nothing goes missing while detecting threats and maintaining utmost security. Thus, these systems make up for human error and provide accurate results without leaving any room for doubts.
What's Next?
Well, with more and more businesses acknowledging the importance of AI-enabled security and surveillance to enhance their operations, the demand for experts providing AI security and surveillance solutions is on rise.
"Video surveillance camera growth is being driven by the adoption of smart camera systems and the adoption of the video analytics applications that enable them," said Mike Jude, research director for IDC's Video Surveillance and Vision Applications practice. "Although the market has seen a short-term decline driven by COVID-19 impacts, the longer-term prospects will be driven by the increasing use of video surveillance in law enforcement and physical security."
Without a doubt, the key to advanced security lies in AI. The time when AI will replace humans to become the next cyber expert isn't far.
What are you waiting for?
Get in touch with SunTec.AI today. Our video, audio, and image training dataset for AI security cameras precisely and aptly predict all sorts of threats/dangers. Available in multiple languages, our AI-enabled security solutions, and training datasets have helped several businesses, healthcare units, campuses, etc. achieve advanced security systems.